On June 27, the Director of the Galician Institute of High Energy Physics (IGFAE) and Professor at the University of Santiago (USC) received this award in recognition of his permanent commitment to the Galician language in his research and teaching activities.
On June 27, in Sotomayor, the Lois Peña Novo Foundation awarded the vital and professional career of people who use Galician in thea public administration area . In this edition, the Director of the IGFAE and Professor of the USC Carlos Salgado received the Lois Peña Novo 2019 award for his coherence, commitment and dedication to this language in his teaching role, highly specialized, which place him among the best scientists in his field at national and international level. This year were also awarded the Professor Emeritus of the USC Manuel Bermejo Patino and the judge Paz Filgueira Paz.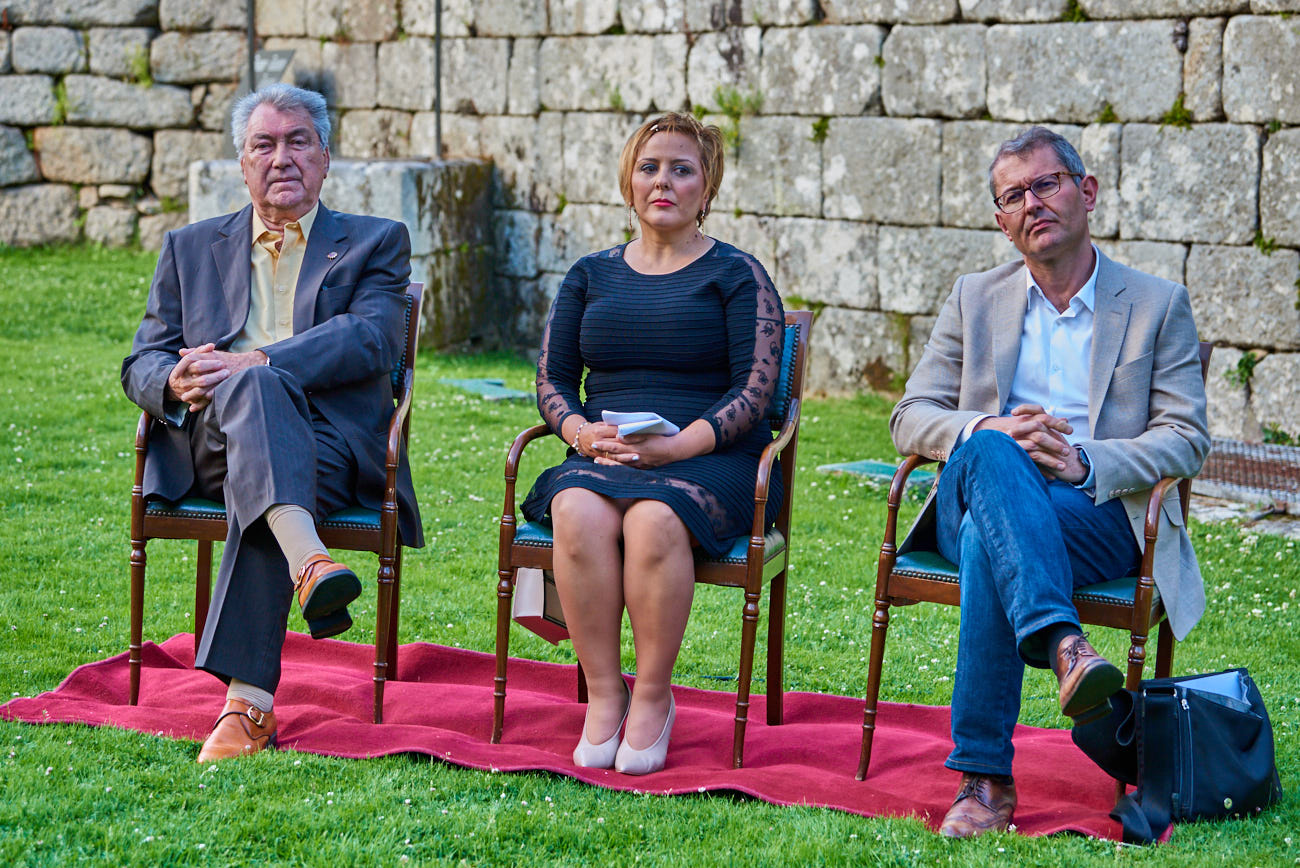 The act was chaired by the president of the Diputación Provincial de Pontevedra, Carmela Silva Rego; the Director General of Cultural Policies of the Xunta de Galicia, Anxo Lorenzo; the President of the Consello da Cultura Galega, Rosario Álvarez; the Mayor of Sotomayor, Agustín Reguera Ocampo; the President of the Lois Peña Novo Foundation, Xosé González Martínez; and the USC Law Professor, Alba Nogueira.
After the speeches, the Deputy Director of IGFAE Abraham Gallas picked up the award on behalf of Carlos Salgado, attending the International Advisory Committee of the Initial Stages 2019 conference, in New York (USA). In his speech, he explained that this was an award for normalcy and visibility of being a scientist without giving up being Galician outside the personal and family sphere. He remarked as well that to position IGFAE as an international reference in Particle Physics developing cutting-edge science, the institute's main objective, it must be made known in its closest environment. For this reason, he concluded by recalling the relevance of these recognitions to highlight the research sphere and the need for Galician scientists not to renounce to use their language, both inside and outside Galicia.
Press release: Lois Peña Novo Awards 2019
Image: The awardees Manuel Patino Bermejo, Paz Filgueira Paz and Abraham Gallas (on behalf of Carlos Salgado). Credit: Lois Peña Novo Foundation.