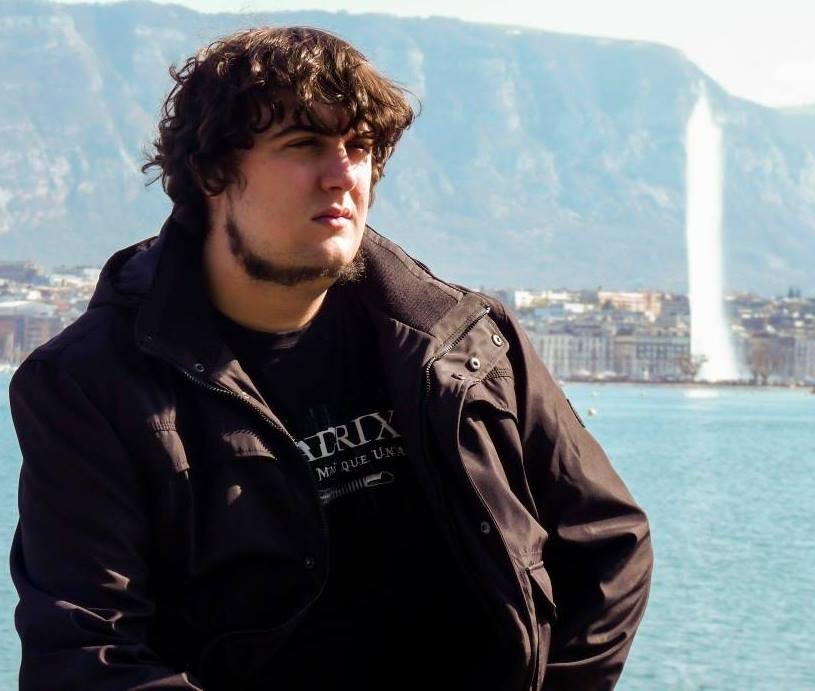 Licenciado en Física por la Universidad de Santiago de Compostela (sin especialidad curricular, aunque con un expediente académico orientado principalmente a la física de partículas) en septiembre de 2012.
En verano de 2012 fui seleccionado como candidato en el Summer Student Programme de CERN, trabajando en dicho laboratorio durante 13 semanas en el proyecto titulado "Characterisation of TimePix/MediPix3 based pixel sensors in a charged particle beam", bajo la supervisión del Dr. Heinrich Schindler, miembro del grupo de investigación encargado de llevar a cabo el upgrade del VErtex LOcator (VELO) de LHCb de cara a 2018. Continué colaborando con dicho grupo hasta finales de 2015, en el análisis de datos obtenidos durante los diferentes testbeam llevados a cabo en SPS y PS durante 2012 y 2014, así como en la caracterización de ciertos prototipos propuestos para el citado upgrade.
En julio de 2013 obtuve el título de Máster en Física Nuclear y de Partículas, también por la Universidad de Santiago de Compostela, con el trabajo de fin de Máster titulado "Measurement of CP violation and polarization fractions in Bs⁰ → J/ψK*⁰", tema que desarrollé en mayor profundidad como parte de mi tesis doctoral.
En  diciembre de 2016 obtuve el título de Doctor en Física Nuclear y de Partículas, con mi tesis doctoral titulada "An approach to new physics at LHCb: study of penguin pollution to ϕs(Bs⁰ → J/ψϕ) using Bs⁰ → J/ψK*⁰ decays, and search for a light A1⁰ Higgs boson in the NMSSM", centrada en el estudio de violación CP y distribuciones angulares en desintegraciones del mesón Bs⁰, así como en la búsqueda de un bosón de Higgs NMSSM A1⁰, y bajo la dirección del catedrático Máximo Pló Casasús, del investigador asociado Diego Martínez Santos, y del profesor titular Juan José Saborido Silva.
Mi trabajo se centra fundamentalmente en el análisis de datos del experimento LHCb (CERN), así como en otras tareas relacionadas con el hardware de dicho experimento (VELO, Silicon Tracker), algunas de ellas mencionadas ya anteriormente.
Para ver mi CV (inglés), click aquí.